The Greatest Gift: Outline Your Wishes With an Estate Plan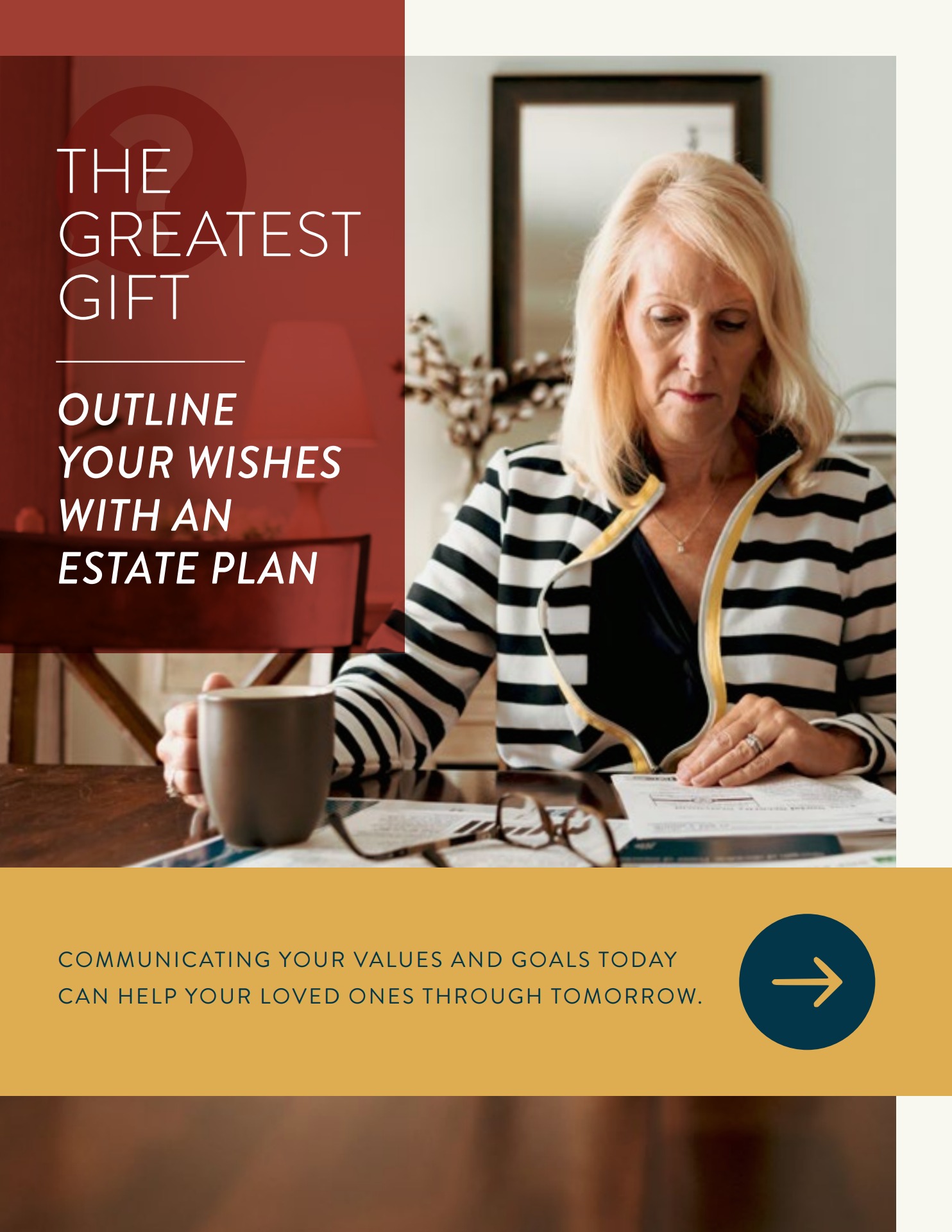 The Greatest Gift: Outline Your Wishes With an Estate Plan
Give your loved ones the greatest gift!
Communicating your values and goals today can help your loved ones through tomorrow. This 12-page guide can help you understand the basics of estate planning, including:
Areas your will should address (and who should write it)
The two types of trusts — and how they can help reduce the chance of a family conflict
A checklist to help you select the right person to carry out your wishes
Want to read the full report?
Sign up below for the full report!
Whitepaper downloads
"*" indicates required fields